Mortgage Preapproval: Step #1 In A House Hunt
From benzinga.com
Once you've decided to buy a home, your next move is crucial. Sadly, it doesn't yet involve browsing online real estate listings or visiting open houses 'til you drop.
"The first call shouldn't be to a realtor," says Jim Sahnger, a mortgage loan originator with Schaffer Mortgage Corp. in Palm Beach Gardens, Florida. "It should be to a lender or mortgage broker."
"Everyone needs to get a preapproval before they formally start looking at a property," agrees Andy Harris, president of Vantage Mortgage Group in Lake Oswego, Oregon.
Why Is A Mortgage Preapproval Necessary?
Here's why it's important not to skip this first step in homebuying: It makes you competitive in the real estate market, lets you know exactly how much you can borrow, gives you the opportunity to discuss financing options with your lender and tips you off to any possible credit issues – all before the point of making an offer.
Once you've found your must-have property, your offer will languish at the bottom of the pile if there are multiple bids on the table and yours didn't come with a preapproval.
"Sellers aren't going to look at an offer without a preapproval letter," Harris says.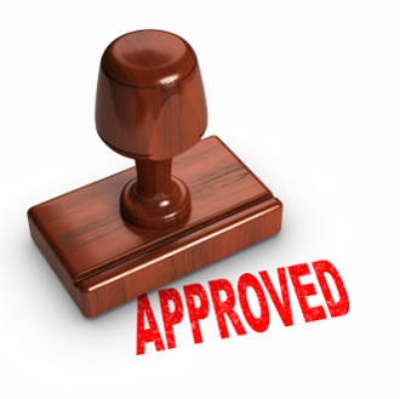 But the main advantage of getting a mortgage preapproval is learning the loan amount for which you realistically qualify, Sahnger says.
"You don't want to fall in love with a house that's $250,000 then learn you only qualify for $200,000, getting your hopes and dreams wrapped up in something that's never going to materialize."
"People go online or go look at real estate because it's fun," Harris adds. "The problem is that's not the most important part. The most important part is being prepared financially for the long-term debt you're going to face before you even start looking at any real estate."
Prequalification Is Different
Don't confuse a mortgage preapproval with a mortgage prequalification. Prequalification just means sharing basic financial information with a lender in exchange for an informal estimate of how much you might borrow. Nothing is verified or binding, and a prequalification doesn't carry much sway with sellers.
A mortgage preapproval does hold weight, however, because the buyer actually goes through the formal mortgage application process. This involves providing lots of data and documents so the lender can officially determine if you qualify for a mortgage, how much you qualify for and whether you have sufficient funds for the down payment and closing costs.
The Preapproval Process
Before starting the preapproval process, get a free copy of your credit report at AnnualCreditReport.com to review your credit and payment history, see how much you're currently borrowing and clear up any inconsistencies. Federal law entitles you to a free credit report every 12 months from each of the three national consumer credit reporting bureaus.
A preapproval typically takes less than 24 hours and is good for 60-90 days.
To verify the pertinent aspects of your financial situation – your employment and address history, credit status, assets, debts and liabilities – you may have to supply at least some of the following documentation:
Pay stubs

W-2s

Federal tax returns

Checking, savings and investment account information

Alimony and child support payment details

Social Security payments

VA and retirement benefits

Personal information, such as your driver's license, passport and Social Security number
Don't despair if you're rejected for mortgage preapproval; it's a big marketplace. Try with another broker. In fact, it's a good idea to shop around.
"Different lenders have different risk levels they're willing to entertain," Sahnger says.
Your Terms Could Change
Even with preapproval, keep in mind nothing is guaranteed when it comes to actually getting a mortgage loan. Lenders consider additional variables, mostly pertaining to the property itself, including the property appraisal.
"It's not just the borrower, you also have to approve the property," Harris says. "There's never going to be a guarantee but it's very unlikely – as long as the lender does due diligence – that you see a preapproval turn into a denial unless it's related to the collateral or the property."
And while you might get a "ballpark" mortgage interest rate at preapproval, that could change, too, Sahnger says. Market rates fluctuate so lenders won't lock one in until you go under contract for a home.
Generally, those with the best credit scores get the best interest rates. While different lenders and different types of loans have different criteria, a credit score of 620 is conventionally a baseline minimum for a mortgage, Sahnger says.
One last piece of advice from the experts, don't be tempted if you qualify for a larger loan amount than you expected.
"Just because you qualify for a monthly payment of $2,000 doesn't mean that's the payment you'll feel comfortable making once you get into the house," Sahnger says. "It's important to look at your disposable income and how it can fluctuate on a month-to-month basis so you don't put yourself into a position of being house-poor."