Portland home values continue to grow at nation's fastest pace
From Oregon Live:
Home values in the Portland area continued to grow faster than any other metro area in the nation for the sixth straight month in March, according to the Standard & Poor's Case-Shiller home price index, released Tuesday.
The local market in March posted 12.3 percent year-over-year gains in home values, which was the largest increase by a significant margin among the 20 metro areas surveyed. Seattle (10.8 percent) and Denver (10 percent) were the only other two regions to post double-digit annual gains.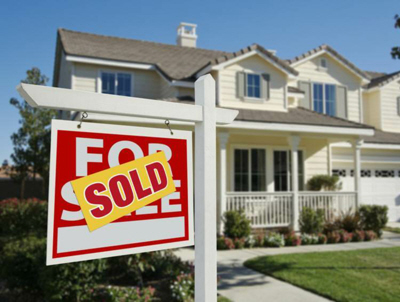 "It remains a tough home buying season for buyers, with little inventory available among lower-priced homes," said Svenja Gudell, chief economist at Zillow, in an email. "The competition is locking out some first-time buyers, who instead are paying record-high rents."
Portland's inventory has been historically low recently. The latest report from the local Regional Multiple Listing Service showed inventory at a miniscule 1.4 months in April. The figure estimates how long it would take for all current homes on the market to sell at the current pace. (Six months of inventory indicates a balanced market.)
Prices have also reached record highs; the average sale price in the Portland area was $397,700 in April and the median reached $350,000.
Nationally, home values in March posted annual gains of 5.2 percent, the Case-Shiller report found, down from 5.3 percent the previous month.
"Home prices are continuing to rise at a 5 percent annual rate, a pace that has held since the start of 2015," said David M. Blitzer, chairman of the index committee, in a news release. "The economy is supporting the price increases with improving labor markets, falling unemployment rates and extremely low mortgage rates."
Blitzer added that the number of homes currently for sale is "less than two percent of the number of households in the U.S., the lowest percentage seen since the mid-1980s."
"The Pacific Northwest and the west continue to be the strongest regions," Blizter said.