Tips for Getting A Mortgage
Article from the Simple Dollar with contributions from Vantage president, Andy Harris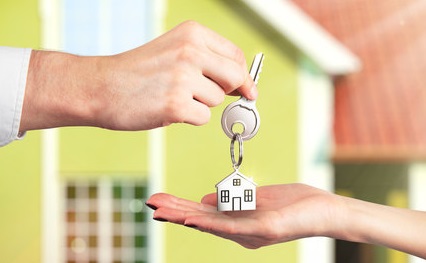 Obtaining a mortgage can be one of the most stressful and exhausting parts of the homebuying process.
Since the subprime housing crisis and the market crash that kicked off in 2007, mortgage applications and reviews have been more detailed and rigorous than ever, requiring seemingly endless paperwork and extensive income verification.
There are also many variables to consider when shopping for a mortgage that can impact the success of the entire process and ultimately how much you spend — not only to obtain the mortgage, but on your home over the long run.
To help first-time homebuyers navigate all of these hurdles successfully, we asked mortgage industry experts to share their top tips for obtaining a mortgage.
1. Gather your documentation.
First things first: Given all the documentation requirements associated with the mortgage process, do yourself a favor by getting your financial paperwork in order at the outset, says Chase home lending advisor Michele Hammond.
Key items to pull together include recent pay stubs, tax returns, W-2s from your employer, and bank statements from all savings and checking accounts, as well as from any investment or retirement accounts.
You'll also need to provide a Form 4506-T, which is an Internal Revenue Service (IRS) document used by lenders to retrieve past tax transcripts that are on file with the IRS, said Hammond.
Self-employed applicants will need to provide two years of tax returns and their most recent profit and loss statement showing revenues, costs, and expenses during a fiscal year.
2. Get your financial house in order.
In addition to merely gathering paperwork, it's a good idea at this stage to get yourself in top financial shape so that lenders view your application more favorably, adds Hammond.
Improving your financial profile involves a variety of elements. For starters, avoid carrying excessive debt.
"Your debt-to-income ratio is an important factor that lenders consider when looking at your fitness for a loan," Hammond explained. "Reducing debt can make your finances look more attractive."
To assist with minimizing debt, eliminate any unnecessary monthly expenses beyond housing, Hammond continued. Use the freed-up money to pay down debt or increase your down payment for the home, both of which could put you in better shape when it's time to apply for a loan.
Reviewing your credit score and history is another key effort. If your credit score needs improvement, try making multiple or frequent payments on a credit card during the course of a month, suggests Hammond.
"If you pay on time and consistently, your score should reflect that," she said.
One additional suggestion from Hammond on this front: If possible, avoid changing jobs while applying for a mortgage.
"Lenders look for job stability when they evaluate your ability to repay a loan," Hammond explained. "If you must switch jobs while applying for a mortgage, be sure your new base salary qualifies you for the same loan amount. And keep in mind that only your base earnings count toward your income until you can produce at least, two years bonus history."
3. Shop around. And then shop some more.
Reviewing multiple lenders, or mortgage shopping, is a critical step — and it's one that many first-time home buyers often neglect, instead taking the first lender recommendation they receive or mortgage quote obtained.
"You never want to settle on the first lender you talk with," said Andy Harris, president of CRMS, Vantage Mortgage Group and member of the Association of Independent Mortgage Experts. "Buyers don't realize how different the terms are that vary from company to company – even if the loan type is a commodity, pricing is not."
When talking with different lenders and mortgage brokers, it's important to get quotes on the same day for an accurate comparison, Harris added.
While daily market rate changes will impact all lenders uniformly, the actual rates they offer borrowers will vary based on other factors as well.
"This is relating to their own overhead costs or other items that impact their overall pricing that they offer," Harris continued. "So, for example, if you're comparing two companies on the same conventional 30-year fixed loan on the same day, one might quote a fee of $2,000 at a specific rate. While at that same rate, another is offering a credit of $2,000. That would be a $4,000 direct difference in cost for the same conventional 30-year fixed loan."
When shopping around, be sure to include a local, truly independent mortgage broker in your search, someone who's experienced and accountable, added Harris, as such an individual can shop wholesale lenders on your behalf and work directly for you.
Matt Hackett, an operations manager of Equity Now, a direct mortgage lender, suggests applying with a minimum of three lenders, which will give buyers a true sense of the market.
"Compare them to see where you can get the best deal," said Hackett.
4. Get preapproved, and do it early.
First-time home buyers often get caught up in the more appealing parts of the process — shopping for their dream home — and neglect to get preapproved for a home loan. But doing so early on can prevent disappointment later.
"It's more than heartbreaking when you find the perfect home, then find out it's outside your budget. Getting fully preapproved supports your successful experience," said Nicole Rueth of Fairway Independent Mortgage Corporation.
"Work with a lender who will help you differentiate between your maximum qualification, determined by your income and your debts, and optimal budget. A common regret for first-time homebuyers is that they maxed out their qualification and now have a mortgage payment that limits other opportunities."
It's also important to keep in mind that there are various levels of pre-screening for a mortgage, noted Ryan Richardson, a licensed mortgage loan officer for Pennsylvania-based Movement Mortgage. Simply getting prequalified is the most basic step, but it's only designed to give you a loose idea of what you can afford.
"This is a buyer verbally telling a loan officer what their income, assets, and liabilities are and oftentimes no documentation is collected to verify any of it," explained Richardson, who says this limited review doesn't do anyone any service.
"It sends someone shopping for a home based on good guesses," said Richardson.
Getting preapproved, on the other hand, takes the review a step further, typically requiring the home buyer to submit pay stubs, W-2s, and bank statements. A letter of preapproval from a lender also shows sellers that you're a serious buyer with financing in place.
"The loan officer has more solid information to determine what you can afford," Richardson explained. "I would recommend this as a bare minimum before shopping, this avoids heartbreak further down the line when you have a more solid idea of what you can and can't do."
5. Rate locks: What are they, and should you get one?
As part of the mortgage shopping process, you'll likely be getting interest rate quotes. However, keep in mind that an interest rate is not guaranteed until it's locked in. And typically, you can only lock in or guarantee an interest rate once you've a signed agreement of sale that includes an agreed upon settlement date, explained Richardson.
A mortgage rate lock, however, is an agreement between a borrower and a lender that allows the borrower to lock in an interest rate for a mortgage over a specified period of time. In other words, the rate will stay consistent, even if the market changes. Lock periods range from 15 days to 45 or even 60 days, and lenders may charge a lock fee.
"Rule of thumb is the longer the mortgage company locks, or guarantees your rate, the more expensive it is going to be," said Richardson. "For instance, a 60-day lock is going to be more expensive than a 30-day lock, because the mortgage company is guaranteeing something for a longer period of time."
There is a downside to locks to keep in mind. If the market changes and rates decrease after you've locked in, you generally won't be able to take advantage of the lower rates.
6. Know your mortgage, and your loan officer.
A home is one of the biggest purchases most people will ever make, so it's important understand what you're getting into.
Having a basic grasp of mortgages and all of their variables will save you money and heartache, said Jennifer Beeston, of Guaranteed Rate Mortgage.
"Read and watch videos online about the mortgage process and options. Know the difference between a fixed rate and an adjustable-rate mortgage, and what points are. All this info is online and it is free," she said.
And one last step – research your individual loan officer.
"The actual person doing your loan is critical. Just because a company has a good name or does a lot of loans does not mean the person doing your loan is good," said Beeston. "Look for third-party reviews of the person who is your loan officer."